Academic Optimism: A Study of Secondary School Teachers' Perceptions
Keywords:
Faculty Trust, Collective Efficacy, Academic Emphasis, Optimism, Psychology, Trust
Abstract
Teachers' positive conviction demonstrates that they can influence students' classroom, learning, and academic performance by putting their trust in their parents and cooperating with them. It is highlighted by believing their capabilities to overcome the hurdles and retort to failure with resilience as well as perseverance. The present research study was carried out to investigate the state of academic optimism as well as the relationship between its various aspects. The research makes a theoretical, managerial, or academic contribution. 1266 secondary school teachers were chosen at random from 216 Government Secondary Schools in Punjab. With permission, the Academic Optimism Survey was adapted. Pilot testing was used to ensure the instrument's validity and reliability. Data were collected in regularly scheduled meetings. To examine the data, descriptive as well as inferential statistics were employed. The ethics of research were followed. Teachers were found academically optimistic both at teachers and schools level. They confirmed the presence of academic optimism as well as its sub factors in the schools. A positive relationship was observed among collective efficacy, faculty trust and academic emphasis. There was no significant difference in academic optimism based on demographic variables. Without a doubt, school administrators may make wise choices regarding the adoption and implementation of best practices in their institutions. They might use the knowledge in the professional development programs.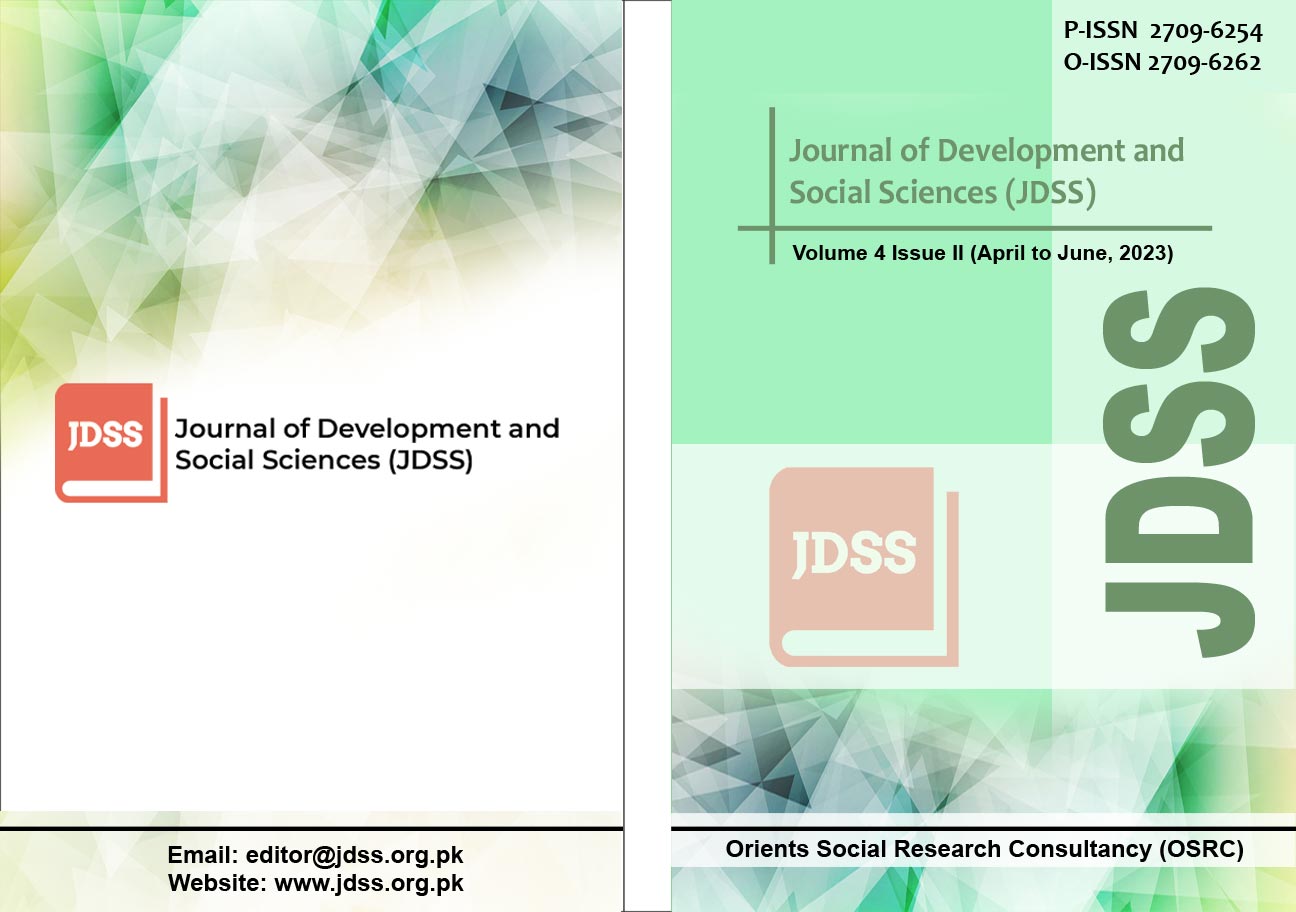 Downloads
Details
Abstract Views: 38
PDF Downloads: 32
How to Cite
Ahmad, R., Majeed, S., & Ullah, S. (2023). Academic Optimism: A Study of Secondary School Teachers' Perceptions. Journal of Development and Social Sciences, 4(2), 16–28. https://doi.org/10.47205/jdss.2023(4-II)02
License
Copyright (c) 2023 Journal of Development and Social Sciences
This work is licensed under a Creative Commons Attribution-NonCommercial 4.0 International License.