E-learning Practices and Problems in Technology-Based Classrooms at Higher Education Level: An Analysis
Keywords:
Classrooms, E-learning, E-resources Practices, Problems, Technology
Abstract
Technology has changed the learning process into such a speedy and global environment that none can ignore this innovation. E-learning environment has provided a most up-todated, rapid, high quality and massive flow of information through which each learner can connect, discuss, share and collaborate with others through innovative, visual and advance tools in anytime, anywhere. In this study the researcher analysis the e-learning practices and technology-based classrooms. This study also identifies the problems which create hurdles for adopting e- learning and technology-based classrooms at higher education level in Pakistan. For this purpose, three hundred and five (305) students and teachers were targeted from Bahauddin Zakariya University and Women University, Multan-Pakistan. Quantitative data was collected through well-developed questionnaire with the help of simple random sampling technique. The result of this study found that e-learning practices and technology-based classes are not being fully adopted in these universities which resulted poor academic performance and quality of education which has left behind Pakistani universities in the ranking of top universities globally. Without implementing effective e-learning platform in the universities, developing countries like Pakistan can't be able to get prosperity and wellness. This research recommended that all hurdles such as lack of technical skills, interaction, motivation and collaboration among students and teachers as well as policy making, classroom management, maintenance of tools, provision of eresources, administrative and financial supported must be provided to the universities for quality enhancement of education in Pakistan.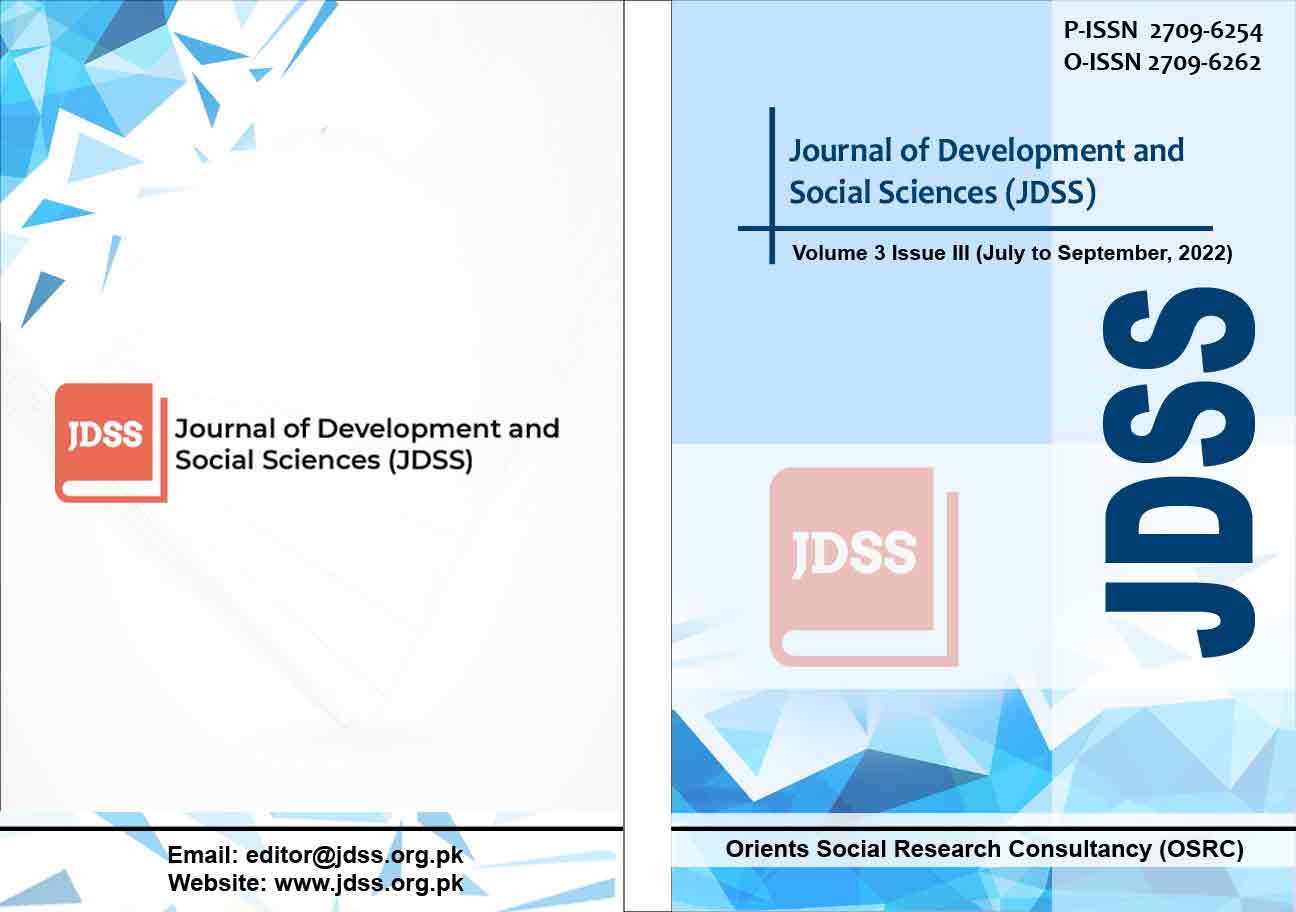 Downloads
Details
Abstract Views: 90
PDF Downloads: 7
How to Cite
Ali, R., & Khurshid, K. (2022). E-learning Practices and Problems in Technology-Based Classrooms at Higher Education Level: An Analysis. Journal of Development and Social Sciences, 3(3), 228–238. https://doi.org/10.47205/jdss.2022(3-III)23
License
This work is licensed under a Creative Commons Attribution-NonCommercial 4.0 International License.